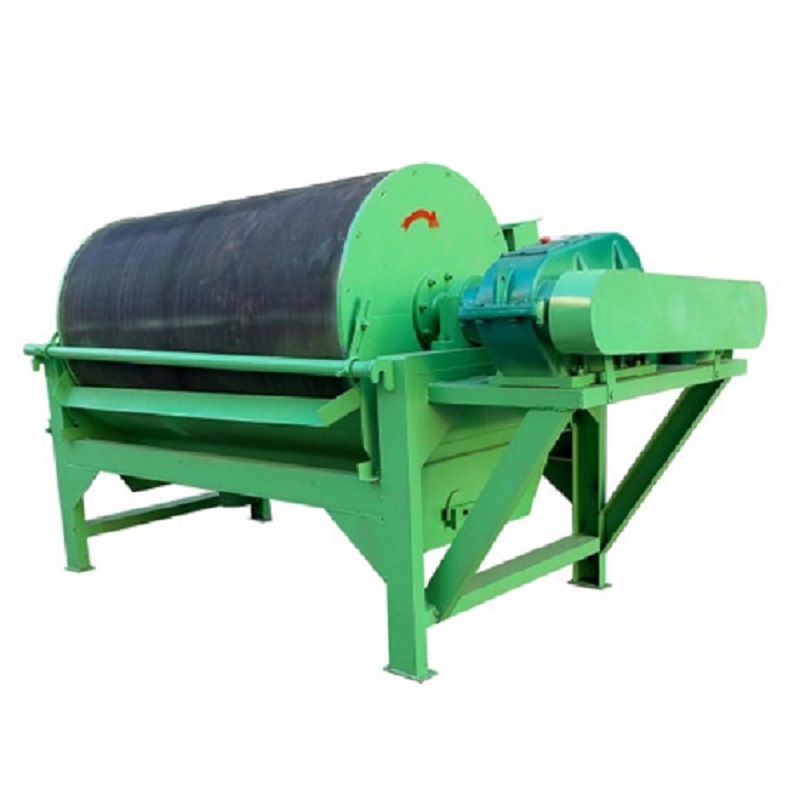 Use:

Permanent magnetism tube-shaped type magnetic separator apply to wet separate fine particles ferromagnetism mineral.
Materials belong to this kind include magnetite, magnetic pyrite or roasted magnetized hematite, limonite, siderite and so on.
Working Principle:
Pulp fed into separator tank through mine supply box and get into mine supply zone assume a loose state.
When passing by magnetic field, some ferromagnetism mine tablets absorbed on the surface of the cylinder by the effect of magnetic forces.
When the cylinder rotating, magnetic particles turning over in chain because of the magnetism lined along circuit alternately.
A portion of gangue mixed in magnetic mineral have been cleared away.
Magnetic particle rotating with cylinder and be brought out of magnetic field, rush with wash water in concentrate groove.
Weak magnetic and non-magnetic mineral (gangue) had been swung away, and discharged from tailing groove under the role of pulp, finally achieve grading process.